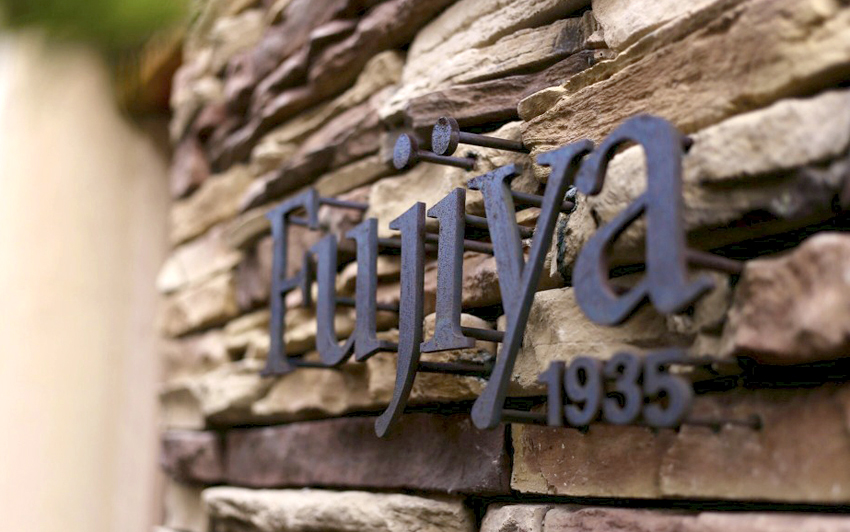 1935~ (1st generation)
The present chef Tetsuya Fujiwara's great grandfather "Fukumatsu Fujiwara" was a rice merchant that opened up a cafeteria called "Gorohachi-ya." It became a loved restaurant among many locals and would become the start of Fujiya.

1950's~ (2nd generation)
Tetsuya Fujiwara's grandfather "Masayoshi Fujiwara" was skilled in languages and was a trading merchant that decided to continue the family business after going to China. Taking advantage of the location, he started catering by delivering bentos (Japanese lunch boxes) to special events, receiving lots of orders from around the area, eventually becoming a popular gathering place for many locals. It continued to grow and in 1957 the name was changed to "Fujiya".

1971~(3rd generation)
Tetsuya Fujiwara's father "Kazuya Fujiwara" worked at Hotel Hanshin cooking Yoshoku cuisine, before deciding to go independent and open "Fujiya Minamiten." He would serve authentic Yoshoku cuisine where people could casually go to eat. It became quite successful and in 1993, he took over the main branch of Fujiya as the third-generation owner.

2003 to the present ~ (4th. Generation)
For over 70 years the restaurant has been blessed with various media coverage on TV, and magazines, with people coming from afar to visit. After Tetsuya Fujiwara returned to Japan, Kazuya retired and Yoshoku Fujiya was renamed "Fujiya 1935" with Testsuya Fujiwara renovating the restaurant and taking over the reigns as the fourth-generation chef and owner of the family.